Featuring the latest stem cell research success stories. Also provides stem cell therapy and treatment information!
"My man Saved My Life" Joe Davis, Jr. "I Will Walk Again" Laura Dominguez Stem Cell Researcher Dr. Richard Burt Scleroderma Patient Amy Daniels
Induced pluripotent stem cells (also known as iPS cells or iPSCs) are a type of pluripotent stem cell that can be generated directly from adult cells.
NonEmbryonic Adult Stem Cells. Undifferentiated cells that have the ability to replace dying cells and regenerate damaged tissue…Read more
The Little-known Advantages and Disadvantages of Stem Cell Research. Human stem cell research still remains one of the widely debated topics in the clinical and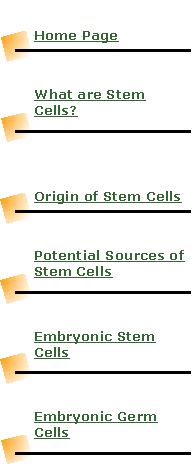 Discover Therapies and Treatments from Adult Stem Cells
The potential clinical applications of stem cell-based therapies are vast. The article above published in 2007 suggested that diabetes will be cured or effectively
Have you or a member of your immediate family benefited from a clinical trial or treatment using adult or cord blood stem cells? Share Your Story
Transmission electron micrograph of an adult stem cell displaying typical ultrastructural characteristics.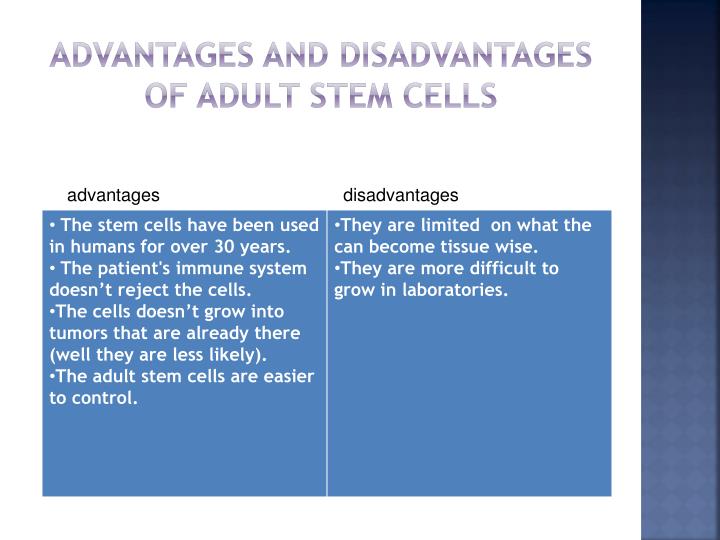 What diseases can be treated using stem cells? Cord blood stem cell transplants have already changed—and saved—thousands of lives around the world.